As you might have heard Zylog Wi5 is a wireless broadband service available in many Indian cities. Even though it is wireless, they will install a small signal receiver (modem + router) in the home roof tops for better signal reception. If you already have a home router to connect all your internet hungry devices, you might be perplexed as how to make them work together. Here is how the situation looks…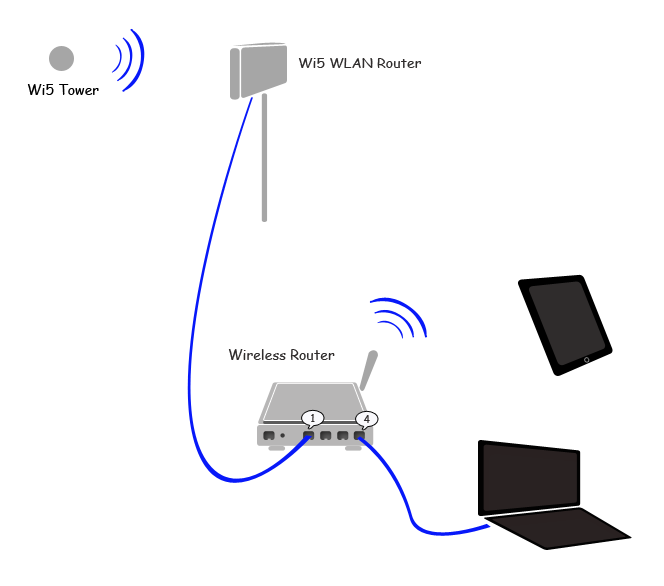 The following instructions will help you to make it happen. What we are trying to do is connecting a router to another router…
Wi5 WLAN Router:
Make sure you are able to connect to the internet directly without your router in the picture
Open the Wi5 router's admin page (192.168.1.254 by default)
Go to the LAN Interface under TCP/IP settings and make sure DHCP server is set in server mode
Updated DHCP client range wide enough based on how many devices you want to connect to your home router
Home Wireless Router:
Almost all the routers will have atleast 4 LAN ports to connect other devices to the network and a separate LAN port for connecting the ISP's modem. Since Wi5 does not actually have a separate modem but instead is a modem%2Brouter, how you connect the both is bit different…
Connect the Wi5 router to your home router in one of the 4 LAN sockets
Login to your home router and disable its DHCP server. There can be only one DHCP server in a network and since we have enabled Wi5 router's DHCP server, this is not needed.
Restart the router if needed/prompted
This should do.