How can a bed design be described as "ill"? If it makes you ill then we can very well say it is ill
How can a bed make someone ill? If it caves in the middle due to the body weight and does not support you back to stay flat, It can make anyone's back ill
That is what exactly happened to me and my wife. We first thought of it to be the problem with the coir mattress and bought ourselves a more traditional cotton mattress with no use. After repeated suffering for a couple of months, we called the cotton mattress maker complaining about his bad mattress which did not last even for 3 months.
Impossible! Was his response along with 'the problem could be with the way you use or with your bed itself'. And I was wondering what else might he say if I continue to listen to his analysis-over-the-phone debriefing… may be the vaasthu of our bedroom / bed sheet that we use???
Anyways he agreed to give a visit and diagnose the problem. And, When he visited, Within minutes of his inspection, he demonstrated how bad our bed is designed.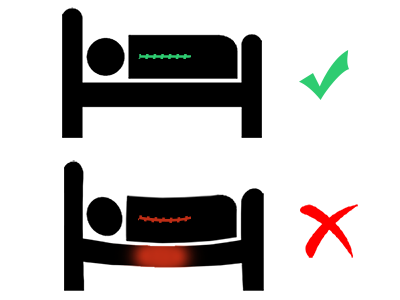 It is a ready-made wooden moulded assembled bed I bought from Home Center. I was not able to believe that I was deceived by the showrooms looks and had not given a second thought on the quality of furniture they sell :(
I was not ready to throw away the whole because of the problem with the part. Instead of trying to find a carpenter, I decided to give it a shot and was very much happy with the results :)